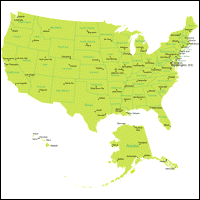 Good news:
We crossed the Mississippi River yesterday into Minnesota.
Mom and Dad have now officially been to all 50 states.
Bad news:
I don't have any pictures to prove it because my camera broke.
I took it to a camera store this morning, and I already forgot what he told me.
Basically a sensor is gone, and I need a new camera.
Good news:
We found a huge grocery store (Woodman's) to buy our "souvenir" cheese.
Wish I could have looked around more.
Bad news:
Cash or debit card only.
That certainly cut down on our purchases.
Good news:
We've had a wonderful time.
Bad news:
This is our last day.